Break Free Outreach Ministries Inc. is a Christ-centered organization dedicated to reaching out to our community, spreading love, compassion, and support to those in need. Our ministry is rooted in love and the belief that every individual deserves to be seen, heard, and cared for, regardless of their background or circumstances. We strive to create a safe and inclusive space where everyone feels welcome and valued.
Our mission is to extend God's love and grace to those who are marginalized, hurting, or facing challenging situations. We are committed to help meet the spiritual, physical and social needs of individuals and families within our community. Through our various programs and initiatives, we aim to bring hope, restoration, and positive transformation to lives.
We actively engage with our local community by providing outreach programs and services, collaborating with other helps organizations, and identifying areas where we can make a meaningful impact. We provide support to the homeless, low-income families, and individuals facing various life challenges.
We strongly believe that individuals can break free from any and every stronghold that keeps them stuck in a place where they see no hope in a better tomorrow. We serve from love with the purpose to engage people where they are at, equip them with what they need to move forward in life, and empower them to make choices that will transform them into all God created them to be.  Our approach is to not just give people a fish, but to teach them to fish!
To offer the Gospel message through programs and support services that help meet the spiritual, physical, and social needs of vulnerable citizens in our community.
Love: Love is our foundation and forms the basis of everything we do. To love our neighbour as ourselves is the natural result of our loving devotion toward God.
Respect: We believe all people are created in the image of God.  We will value each individual and model respect and dignity in all interactions.
Compassion:  We recognize the suffering of others and will take action to comfort those who are hurting.
Generosity:  We give freely without expecting anything in return.
Collaboration: We plan and implement programs and support services in consultation and collaboration with like-minded agents and organizations.
To be a centre of hope that engages, equips, and empowers individuals to live in the freedom of Christ.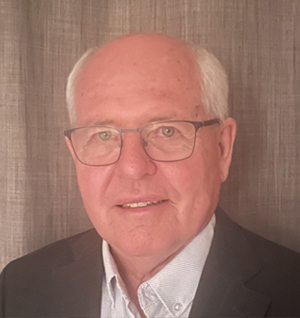 Dale Bergren, Chairperson
Entrepreneur
Dale is an entrepreneur who has been involved with several companies over the years. He retired in 2019 and stepped down as president of Synergy Electric Inc. He is still active in 3 businesses as mentor and overseer.
Dale and his wife Patti have been married for 49 years, and they have 3 children and 10 grandchildren. They are involved with LeaderImpact which is a ministry of Power to Change, reaching out to businessmen and businesswomen sharing the relevance of their faith in Jesus in their personal, business, and spiritual lives. They attend Harvest City Church and are involved in a weekly Life Group.
Dale's desire is to see that Break Free Ministries is structured on a solid foundation that will enable it to share the love of Jesus to the community with integrity and effectiveness.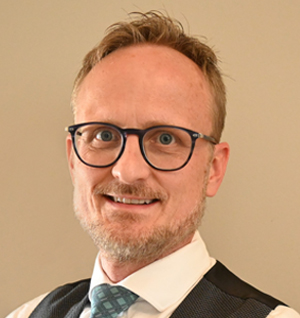 Kevin Dell, Vice Chairperson
Director of Investment Stratey and Risk SHEPP
Kevin has a degree in finance and both the Chartered Financial Analyst (CFA) and Chartered Alternative Investment Analyst (CAIA) designations. He has applied his background to Christian ministry through serving as treasurer for the Millwoods Evangelical Free Church (Edmonton, AB) and on the finance committee at Trinity Baptist Church (Sherwood Park, AB).
The opportunity at SHEPP was the driver behind Kevin's move to Regina in June 2021 after living in Alberta all his life. The only exception to that was his one year in Regina in 1991-92 when he attended Canadian Bible College. He lives here with his wife Christine of 25 years, and they have two boys off at college in BC and Alberta. Kevin and Christine attend Parliament Community Church.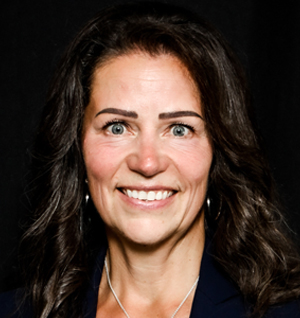 Laurie Rey, Secretary
Business Owner
Laurie spent 32 years as a licensed funeral director, embalmer and preneed salesperson with the Funeral and Cremation Services Council of Saskatchewan, retiring in 2015. Together, she and Michael, her husband of 39 years, own and operate Rey Distributing in affiliation with Remco Memorials.
Laurie and Michael raised two daughters and one son in Wolseley, Saskatchewan, living there for 33 years before making Regina their home. They have also been blessed with 6 grandchildren.
Laurie and Michael are members of the Regina Victory Church family where Laurie enjoys serving on the discipleship team, the worship team, hosting Bible study and prayer gatherings.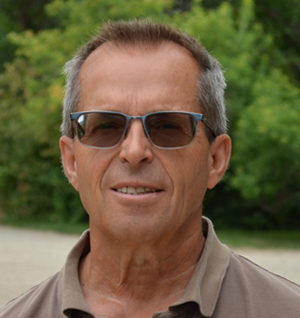 Alden Ludwig, Director
Business Owner
Alden resides in the Qu'Appelle valley. He comes from a farming background and graduated from the U. of R. with a B.Ed. in 1981.
His first teaching opportunity was teaching computer classes. His passion for computers and problem solving was lit and led to a long career specializing in government and large business systems. He retired in 2020 from the IT industry to focus on the family business, purchased in 2009.
Alden came to know the Lord 30 years ago and has served in many ministries both within the church and street ministries taking him as far as Pelican Narrows. His heart is to see people restored, communities working in unity, and to see people grow in the Lord.
He has been married for 36 years. His daughter passed away at 18 and Alden understands the process of loss and grief. He has 2 sons and 3 grandchildren which he adores.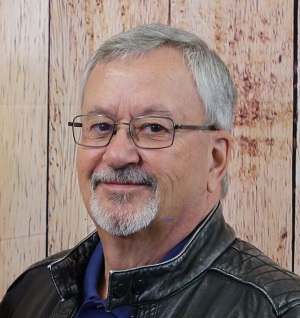 Al Ferrara, Director
Retired
Al completed tech school in 1972 and made move to Regina seeking employment. He began working for the public sector and has since retired after a 35-year career.
In retirement, Al has the opportunity to give his time serving at Break Free Outreach Ministries Inc. and Prison Ministry. His current ministry includes working weekly alongside prisoners, ex-prisoners, and victims.
Al serves as the chairman of the board at his home church, Harvest City, and participates extensively in small group leadership and men's ministry. Over the years, I have accrued a suite of management skills and experience that are transferable to non-profit business planning, financial planning, relationship building, property and project management.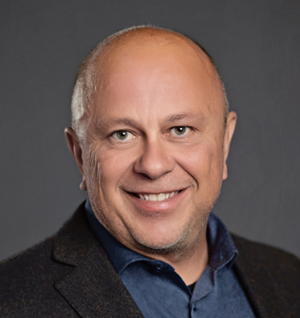 Al Ackerman, Director
President, Slinkemo Enterprises Ltd.
Al grew up in a Christian home and was taught to be hardworking and to support your community. Attending church in small town Saskatchewan growing up taught him the importance of having a church family.
Al moved to Regina in 1990 to attend university – attaining a B. Ed degree. Upon completion of his degree – he decided to change his path and work in the transportation industry. He has been self-employed owning a trucking company for the past 22 yrs. He operates the company with his wife Yvonne. Yvonne and Al attend Rosewood Park Alliance church.
Together we will make a difference!
Sign up to give monthly to help us support the vulnerable citizens in our community
Keep Informed
Once a month we will send you some highlights about life at Break Free and updates on the difference your support is making.