Become a Break Free DIFFERENCE MAKER
Join us in serving others and making a significant impact in their lives.
At Break Free, we are dedicated to fostering a community of care, compassion, and support for all individuals, regardless of their life circumstances or backgrounds. We invite you to become a Break Free Difference Maker and join us in creating positive change in our community.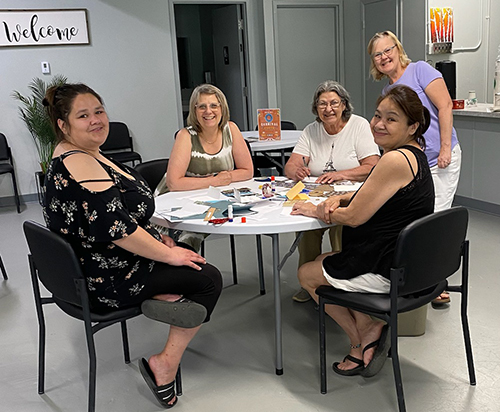 Engage in meaningful conversation with visitors over a cup of coffee ensuring their needs are addressed with compassion and understanding.
Assist in cooking, meal preparation, serving our guests, and engaging with individuals and children in our community cooking activities.
Assist children in learning essential skills through practical activities that help them to learn how to cope in challenging circumstances and grow in character and confidence.
Bible Studies for Men & Women
Lead or participate in open discussions on Biblical teachings, encouraging shared learning and spiritual growth.
Become a mentor and provide guidance, emotional support, and practical assistance to help men and women who are facing challenging circumstances that are keeping them stuck in place.
Recovery & Support Groups
Be part of a Celebrate Recovery Group that addresses individual hurts, hang-ups, and habits. Provide compassionate support to individuals on their recovery journey, offering guidance and understanding.
Deepen your relationship with Christ as you live out His teachings and experience His love in action.
Create meaningful change in the lives of those in need, fostering a sense of acceptance and belonging.
Engage with a diverse group of individuals who are passionate about serving and making a positive impact in their community.
Develop empathy, understanding, and valuable skills through your interactions and experiences.
Discover joy and fulfillment in contributing to the well-being and happiness of others.
Become a Difference Maker
To become a Break Free Difference Maker and join our team of dedicated volunteers, please complete the information below, and a Volunteer Application will be emailed to you, or call 306-565-3113 to request your package.