Become a DIFFERENCE MAKER
Meet Samantha, a single mother of five, determined to break free from poverty through improving her education despite overwhelming challenges. Disaster struck when her basement flooded, washing the beds, bedding, and clothing in sewage water. With no insurance and no family support, she felt like giving up.  Her hope for a better future was hanging by a thread. Sam and her kids had been coming to Break Free for some time. When we heard about Sam's circumstances, we reached out to see how we could help.
Thanks to our community's generosity, Break Free stepped in to help Samantha and her family with beds, bedding, extra blankets, and dressers. Samantha accepted only what she truly needed, displaying a heart full of gratitude.
Your support can be a lifeline for families like Samantha's, striving to escape poverty and make positive life choices with limited resources. Your donation, no matter the size, offers hope for a better future. Your generosity empowers individuals like Samantha on their path to self-improvement and economic stability. Join us in empowering families like Samantha's, letting them know they are not alone in their struggles.
Your contribution holds the power to transform lives. Become a Break Free Difference Maker today by donating and being a part of a journey that offers hope for a different tomorrow that holds purpose and meaning.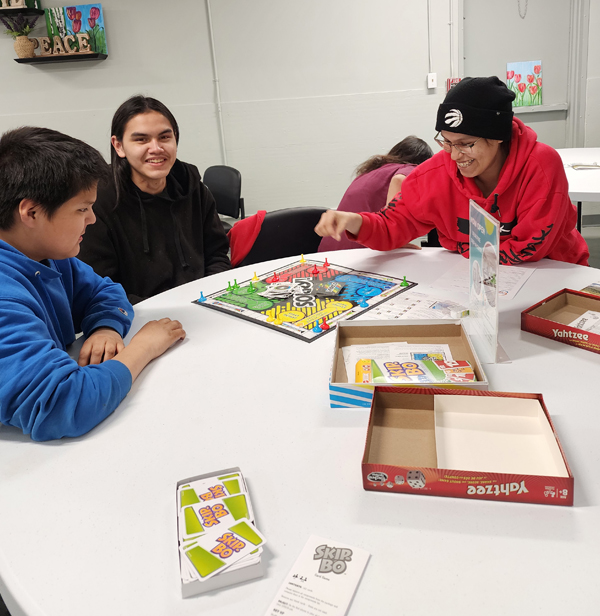 Send your e-transfers to: giving@breakfreeoutreach.ca
Security question: What is this for?
Answer: donation
If you would like a tax receipt, please also include your name and mailing address in the message box.
Please make your cheque payable to Break Free Outreach Ministries Inc. and mail it to:
Break Free Outreach Ministries Inc.
Box 27021 RPO Avonhurst
Regina, SK
S4R 8R8
Automatic monthly withdrawal
Donate with a credit card through our CanadaHelps profile. There you can set up a one-time gift or a monthly contribution, and you will receive a tax receipt from CanadaHelps.
Spending of funds is confined to board approved programs, support services, and projects. Each contribution directed toward an approved program, support service, or project will be used as restricted with the understanding that when the need for such a program or project has been met, or cannot be completed for any reason as determined by the board, the remaining restricted contributions will be used where most needed.
Help make a positive impact in our community.
Together we will make a difference!
Sign up to give monthly to help us support the vulnerable citizens in our community
Keep Informed
Once a month we will send you some highlights about life at Break Free and updates on the difference your support is making.