Our Drop-In Centre is the core of our ministry, acting as a central point where we engage with the community we serve.
It is also a place where community members can access our programs and services, or we can guide them to other organizations if their needs are better addressed elsewhere. This is a space where people come together to enjoy a cup of coffee and engage in meaningful conversations. We believe in listening until we earn the right to speak. It's a place where everyone can experience a deep sense of acceptance and belonging. A place people come together, interact, and feel valued and part of something meaningful.
Open to the Public
Monday – Thursday: 1:00 p.m. – 4:00 p.m.
Empower Kids™
Monday – Friday: 4:00 p.m. – 6:00 p.m.
Saturdays, 1:00 p.m. – 5:00 p.m.
Family Night
Friday: 1:00 p.m. – 9:00 p.m.
Men's Bible Study: Thursdays: 1:00 p.m. – 2:30 p.m.
Women's Bible Study: Tuesdays: 10:00 p.m. – 11:30 p.m.
Crafting Connection (For women): Wednesdays 10:00 a.m. – 11:30 a.m.
Are you in an emergency?
Here are some phone numbers you can call if you need assistance now:
Dial
211
– trained service navigators are available 24/7 to help find the best services available for you.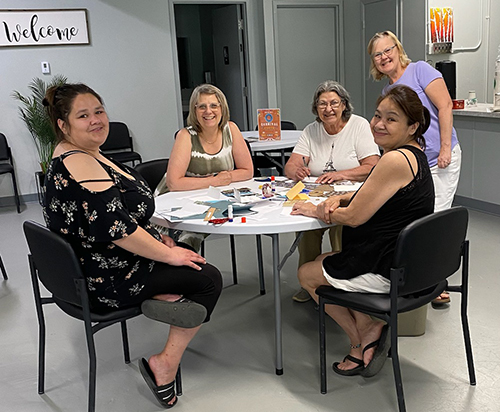 Together we will make a difference!
Sign up to give monthly to help us support the vulnerable citizens in our community
Keep Informed
Once a month we will send you some highlights about life at Break Free and updates on the difference your support is making.